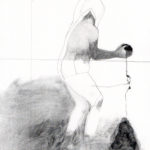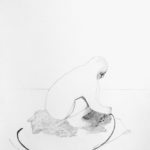 Órla Bates (b. Wexford, 1978) is a visual artist living and working in County Wexford. She graduated in 2000 from Limerick School of Art and Design with a BA in Printmaking. Órla's current practice has a particular focus on using drawing as a means of thinking, seeing and inventing. Through the act of drawing the work pursues a reinvented place that moves between states of representation and abstraction. Recognisable remnants and an assortment of lines, spaces and abstract mark-making veer away from their referential functions and seek out another state.
Recent group exhibitions include:
Cairde Visual, The Model, Sligo,
Peripheries Open, Peripheries Space, Gorey, Co. Wexford,
RHA Annual Exhibition, Royal Hibernian Academy, Dublin
Impressions, Galway Arts Centre.
In 2016 and 2012 she was awarded the Artlinks Bursary Award.
In 2012 Bates received the Tyrone Guthrie Residency Award from Wexford County Council.
Other residencies include:
Tyrone Guthrie Centre, Annaghmakerrig, Newbliss, Co. Monaghan,
Living Arts Project, Wexford County Council, Wexford Arts Centre,
Ballinglen Arts Foundation, Ballycastle, Co. Mayo