'Terra Nostra'
 
Due to the weather alert, the exhibition opening will now take place on Friday, 9th March at 6pm instead of the previous date announced 
Venue: Wexford County Council Offices, Carricklawn, Wexford
Exhibition runs 2nd March to 27th April 2018
Curated by: Karla Sanchez-Zepeda O'Connell
The Arts Department of Wexford County Council is delighted to present Terra Nostra, an exhibition exploring landscape (memory, imagination, perception) and the relationships we have to land.
This new exhibition will combine the work of six renowned artists whose practice is heavily influenced by landscape Frank Abruzzese, Karl Burke, Laura Fitzgerald, Paul Gaffney, Hanneke van Ryswyl and Gerda Teljeur with highlights from the Wexford County Council Art Collection Robert Armstrong, Cecilia Dannell, Phoebe Donovan, Martin Gale, Eithne Jordan, Paddy Lennon, Alice Maher, Hugh O'Connor, Blaise Smith, Mary Swanzy, Keith Wilson.
Terra Nostra (Latin for "Our Earth") reflects upon the ways in which we determine what a landscape is, and how artists have used landscape to pose questions: from formal problems of technique and composition, through ideas about perception, experience and representation; to global systems, the effects of capitalism, and climate change.
The exhibition is curated by Mexican native Karla Sanchez-Zepeda O'Connell.
Commenting on the exhibition Karla said: "this will be a great opportunity for visitors to see work that offers many different sides and perspectives of landscape – from traditional to the unexpected. Hopefully visitors will ask questions about why something is a landscape or why it isn't, and about how a landscape is supposed to look like and why. We can all have the chance to reflect on our own relationship to land and nature, whatever that may be."
The Wexford County Council Art Collection started soon after the establishment of the County Arts Department in 1994. The Collection has been extensively developed over the years by the Friends of Wexford County Council Art Collection, spear-headed by the late Mairead Furlong. The collection now consists of almost 200 pieces of purchased, donated and loaned works.
A series of free talks on the subjects of land, landscape and the environment will accompany the exhibition. These talk will take place in the Wexford County Council Buildings, Carricklawn, Wexford:        
Thursday March 8th @ 5:30pm Ecologist Pádraic Fogarty & Landscape Architect Brendan McGrath
Thursday March 15th @ 5:30pm Nature Expert Jim Hurley & Reformed Garden Designer and Nature Activist Mary Reynolds
Thursday April 26h @ 6:000pm Professor Declan Long, NCAD lecturer and author
There will also be another talk by journalist Tom Mooney in Wexford Library on Thursday 5th April at 7.00pm
Next Talks:
Date: Thursday April 5th, 2018.
Time: 19:00
Venue: Wexford Town Library
Guest Speaker: Tom Mooney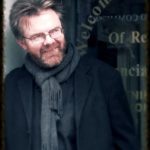 The relationship between Irish writers, specifically poets, and the landscape, has been the source of a pervasive tradition, where mystery, belonging and alienation are omnipresent. As part of the ongoing Terra Nostra exhibition and series of lectures, writer and book reviewer for The Sunday Times, Tom Mooney, will examine the work of contemporary Irish poets to explore the layers of story and meaning, and show how the landscape is freshly minted by their verse.
Date: Thursday, 26th April
Time: 6.00pm
Venue: Wexford County Council Offices, Carricklawn, Wexford
Guest Speaker: Professor Declan Long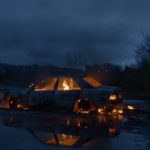 You are Neither Here Nor There: Art and Twenty-first Century Irish Landscapes.
In this talk Declan Long will discuss a range of ways in which contemporary Irish artists are exploring transformations in the Irish landscape. Over the last two decades artists from the North of Ireland have often responded to the shifting experience and appearance of physical landscapes in the aftermath of the Troubles; in the Republic, artists have diversely addressed how Irish landscapes, of various kinds, have altered during dramatic periods of boom and bust. In the background to these developments, North and South, are the effects of wider global changes in how we experience space and time — and this talk will attempt to consider some ways that Irish artists' relationship with location has been subject to such influences.
Dr Declan Long is Programme Director of the MA Art in the Contemporary World at the National College of Art & Design, Dublin. He is a regular contributor to Frieze magazine, Artforum International and RTE's Arena programme. He has recently published the book Ghost-Haunted Land: Contemporary Art & Post-Troubles Northern Ireland (Manchester University Press, 2017) and in 2013 was a member of the judging panel for the Turner Prize.
Terra Nostra runs at Wexford County Council Buildings from March 2nd until April 27th, 2018. Opening hours are Monday to Friday, from 9am to 5pm.
Further details on the exhibition and talks at https://www.wexfordcoco.ie/arts-and-culture
For information about the exhibition please contact Lisa Fortune, Assistant Staff Officer, The Arts Department, Wexford County Council, Carricklawn, Wexford on  053 9196369 or email lisa.fortune@wexfordcoco.ie.